From Our Team At Smith's Janitorial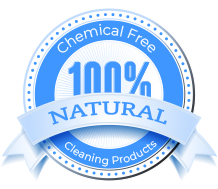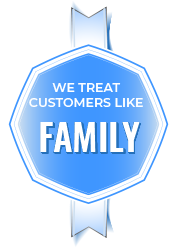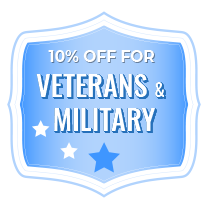 Thank you for taking the time to share your information with us. Here at Smith's Janitorial, in Milesburg, we are dedicated to providing top-tier janitorial services to our ever-growing family of clients. We cannot wait to get to know you better and learn how our team can help keep your business looking its best. Call us today if you have any urgent questions or concerns!

Initial Contact - Now that we have your contact information, one of our team members will be reaching out shortly in regards to the janitorial services you are interested in. Feel free to ask any additional questions you may have, as we want you to feel fully confident in our services and our team.

Free Consultation - At the end of our initial contact, we will set up a free consultation to allow our team members to identify any and all of your janitorial needs. This way we are able to create a plan and present to you an efficient and accurate quote for your business' specific janitorial needs.

Receive Your Quote - Our team will then take the information they collected from you during the free consultation and create a personalized quote that includes the janitorial services we have discussed for your business. The breakdown within this quote is how we ensure transparency and honesty

Quote Approval - Now that the quote has been created, we will send it to you for your final approval. Again, keeping all communication open so that you understand the exact janitorial services you will be receiving. If you would like to make any changes, simply let us know and we will get the quote updated.

Plan Of Attack - Once we ensure that we are all on the same page with the final approval of the quote, we will collaborate with you to create a thorough plan to get all your janitorial services completed in a timely manner.

Completing The Task - Now that we have our detailed plan in place, our janitorial team will get to work on making your business look better than ever—adding shine and sparkle to every nook and cranny for a clean, professional look that will keep you coming back for more!
No One Is More Honest Than Family
It's no secret that your family is not only your harshest critic, but also your biggest support. Here at Smith's Janitorial in Milesburg, we have worked hard to create a family-like atmosphere amongst our team members and our clients. Check out what our family has to say about us in our reviews below!

FAST, FRIENDLY, AND SUPER PROFESSIONAL
"I found out about Smith's Janitorial with a quick Google search, and I couldn't have been more fortunate. They were fast, friendly, and super professional from the moment we got started."
-Frankie Bolder

HIGHLY RECOMMEND
"We have had Smith's cleaning our 100,000 square foot facility for over 7 years. They come on a daily basis and they are courteous, professional and excellent cleaners! We have them do our floor maintenance and the owner is very knowledgeable. Our floors shine like glass! When we have our carpets done, they smell fresh and clean!! We couldn't be more pleased with the service that we receive! HIGHLY RECOMMEND THEIR SERVICES!!!"
-Jaxon Deerfield

WONDERFUL JOB
"Smith's Janitorial does a wonderful job cleaning our facilities. The attention to detail, consistency, and thoroughness they provide week after week is second to none."
-Rob Lindquist
Sign-Up For Our Newsletter
Become a part of the Smith's Janitorial family to stay up-to-date on our latest news and events, as well as opportunities to receive specials and discounts on your janitorial services. Fill out the form below today!