Commercial Cleaning
Offering Centre County Our Top Rated Local® Services
Quality Services at an Affordable Price 
Never has it been more critical to offer a workspace that's clean, safe, and comfortable for your employees or a shopping space that your customers can enjoy. With Smith's Janitorial, you'll never have to second-guess whether or not the bathrooms are sanitized, paper goods are stocked, or the floors are clean and safe to walk on. We offer all of the commercial cleaning services you need to ensure your business runs smoothly without any health hazards. Contact our team today to get started.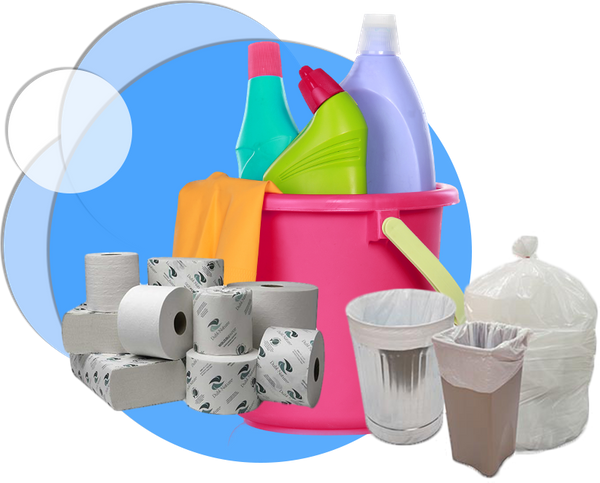 Smith's Janitorial specializes in a variety of commercial cleaning services, including:
• Restroom sanitation
• Floor stripping
• Carpet cleaning
• Construction cleaning
• Tile and grout cleaning
• Office cleaning
• Scrubbing and buffing floors
• Apartment turnover and cleaning
• Medical facilities cleaning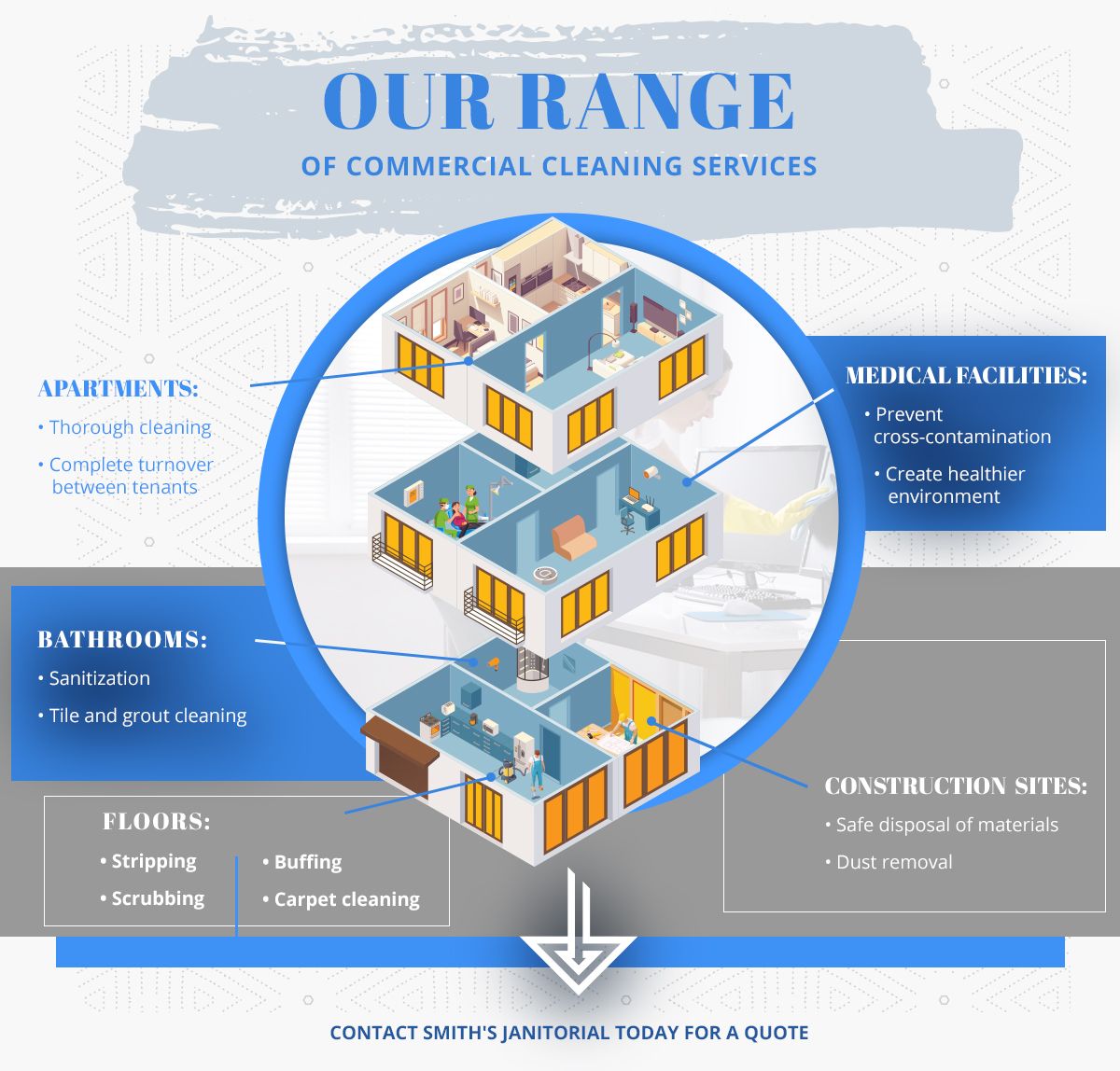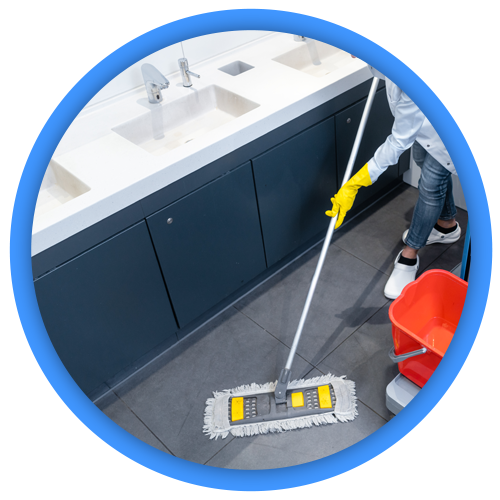 Restroom Sanitation
Our restroom sanitization services include daily maintenance, sanitizing all surfaces, and reducing your equipment needs to maintain your office space. We use products that eliminate rust, dirt, germs, and other contaminants that threaten the health and safety of your employees and customers. Not only do our products leave surfaces sanitized, but they also leave behind a fresh scent so your bathrooms smell as clean as they look.
We recommend our daily maintenance cleaning services because it helps prevent the buildup of harmful or unsightly substances. This eliminates the need for a more costly, deeper cleaning. Our regular maintenance also prevents the need to purchase or rent sanitizing equipment like pressure washers, grout cleaning machines, janitor carts, and more. Contact us today to schedule restroom maintenance for your Centre County business space.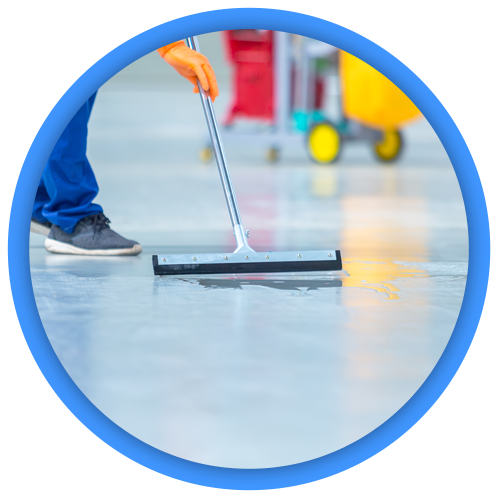 Floor Stripping
Keep the floors of your facility clean and functional by taking advantage of Smith's Janitorial floor stripping services. We strip the top coat of wax on your floors, apply a new sealant to protect the surface, coat the floors with industrial-grade wax, and then buff them to a shine to improve the longevity and functionality of these high-traffic areas.
Take care of your floors by scheduling a floor stripping service for your office, medical facility, gym, or school. Not only does stripping and resealing your floors improve their performance, but it also removes the buildup of debris and unattractive scuffs from foot traffic. Contact our team today if you're interested in scheduling this commercial cleaning service.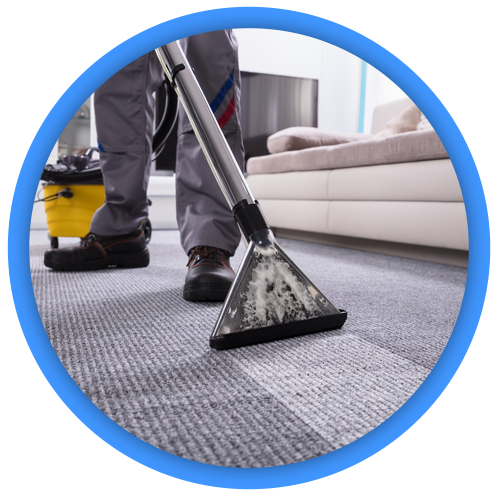 Carpet Cleaning
Commercial carpets are durable and long-lasting, but even they need to be cleaned periodically to ensure your office looks sleek and its air quality is fresh. Dirty carpets can quickly detract potential customers or clients, and no employee enjoys working somewhere that they can visibly see dirt around them. And while carpets capture a lot of dust and debris, walking on the carpets also kicks these contaminants back into the air.
At Smith's Janitorial, our regular carpet cleaning services ensure that your carpets look clean and new every single day. Regular carpet cleaning also improves air quality by eliminating allergens and odors that carpets capture. Save yourself the time and energy of renting a carpet cleaner yourself and hire our professionals to take care of your carpets for you.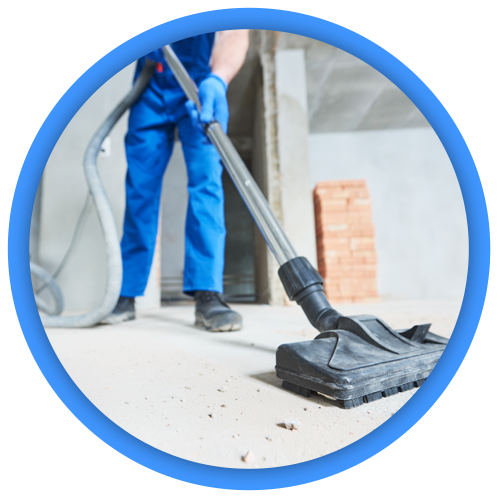 Construction Cleaning
There are a variety of hazardous but necessary chemicals and products used during a construction project that require safe disposal once the job is complete. At Smith's Janitorial, we are certified to help with construction cleanup to ensure that the site is safe, functional, and ready for use by the public.
One of the biggest issues that construction sites pose is dust. We use products and equipment that help clean the air and sanitize surfaces thoroughly so that dust and other contaminants don't present a health risk for your staff. Contact us today to schedule commercial cleaning of your construction site.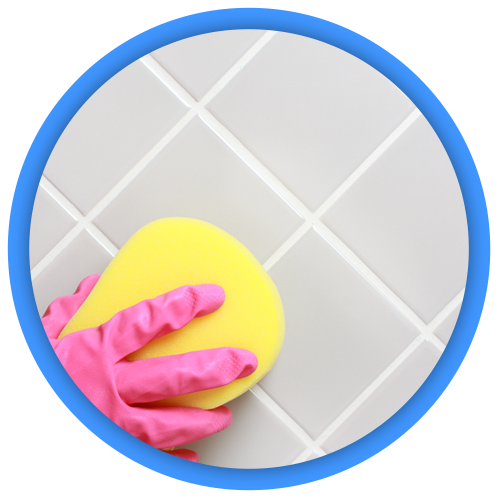 Tile & Grout Cleaning
Make tile and grout features in your commercial space look brand new again when you hire Smith's Janitorial for tile and grout cleaning. Our commercial cleaning services will have your tile and grout fixtures looking like new again, will eliminate bacteria, and will protect these porous surfaces from damage and future contamination.
Grout, in particular, creates an environment where debris can easily build up over time, so a thorough cleaning from our crew can give it a whole new look. Since tile and grout are also common fixtures in bathrooms and kitchen spaces, they need to be cleaned and sanitized regularly to ensure the health and safety of your employees. Our team works carefully and meticulously to clean and protect these surfaces to keep your employees healthy, safe, and comfortable. Contact us today if you're in need of commercial cleaning services for your tile and grout installations.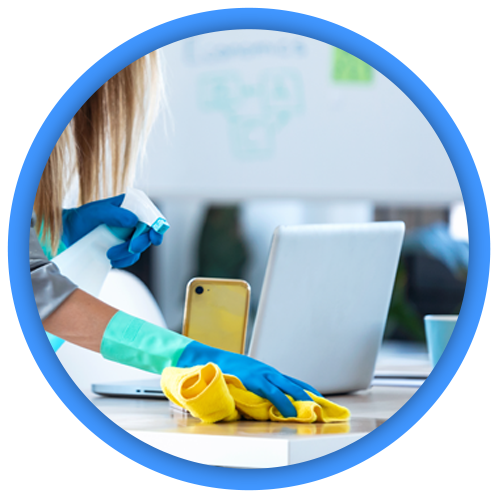 Office Cleaning
Make tile and grout features in your commercial space look brand new again when you hire Smith's Janitorial for tile and grout cleaning. Our commercial cleaning services will have your tile and grout fixtures looking like new again, will eliminate bacteria, and will protect these porous surfaces from damage and future contamination.
Each office space is customized to the needs of the business that it houses, so its commercial cleaning services should also be customized. When you work with Smith's Janitorial, we create a cleaning solution that suits your needs. Our team is experienced and reliable to provide any number of commercial cleaning services you require.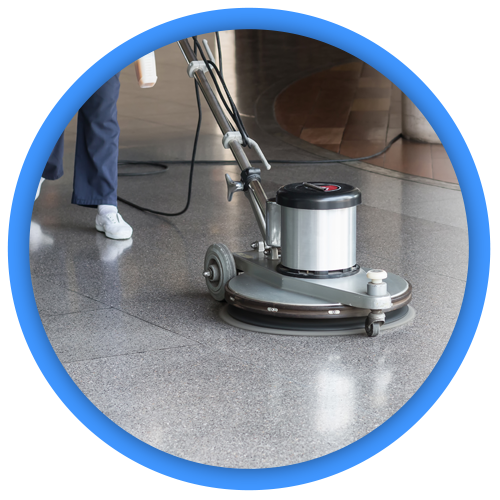 Floor Scrubbing & Buffing
Keep your bare floors shining like new with our scrubbing and buffing services. We do a thorough job to remove the finish from your bare floors to eliminate damage, and then apply a new coat to keep your floors protected.
We provide this commercial cleaning service for a variety of surface materials. We have experience scrubbing and buffing tile, natural stone, wood, and vinyl flooring. Take advantage of our experience, expertise, and equipment by contacting Smith's Janitorial to schedule your commercial cleaning services.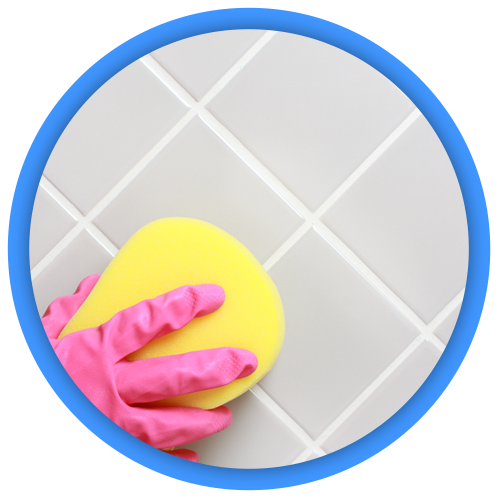 Apartment Cleaning & Turnover
As an apartment building owner, you work hard to ensure each unit of your property is clean and maintained in order to keep residents comfortable and willing to rent from you. Cleaning and turning over a unit after it's vacated is just as important as your other property management priorities. Smith's Janitorial offers thorough, fast, and efficient commercial cleaning services for apartment complexes to ensure that a unit is ready for a new tenant in no time.
Save yourself the hassle of cleaning apartment units yourself by enlisting the help of professionals. We have all of the products and equipment needed to make each of your apartment units look like new again. Contact us today to schedule apartment cleaning and turnover services.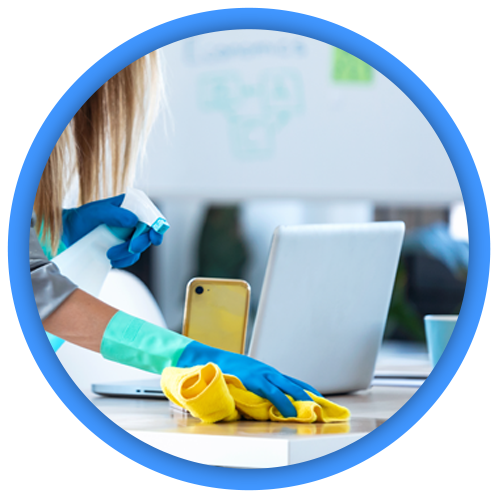 Medical Facilities Cleaning
Perhaps no area requires cleaner or healthier environments than medical facilities. In order to function properly, both staff members and patients need to feel safe when receiving medical treatment at your facility. That's where Smith's Janitorial comes in. We provide experienced and expert commercial cleaning services that prevent cross-contamination and improve the overall health of your medical space.
We clean hand-washing stations, break room areas, and shared devices to ensure that your staff members and patients are protected from these notorious culprits for spreading germs. We clean your facility regularly and thoroughly to ensure that patients who are unwell are in a safe environment to recover, while also preventing the spread of pathogens. If you're in need of reliable, high-quality, and professional commercial cleaning for your medical facility, contact our team today.
We're Dedicated to Your Cleaning Needs
At Smith's Janitorial, we understand the importance of having a clean work environment, and we know that no office complex, medical facility, or apartment building is the same. To address the variety of needs you may have, we offer a full range of commercial cleaning services that are completely customized to your workspace.
Contact us today to get a quote on the different commercial cleaning services you need. We're happy to help answer any questions and find a cleaning schedule that works best for you.